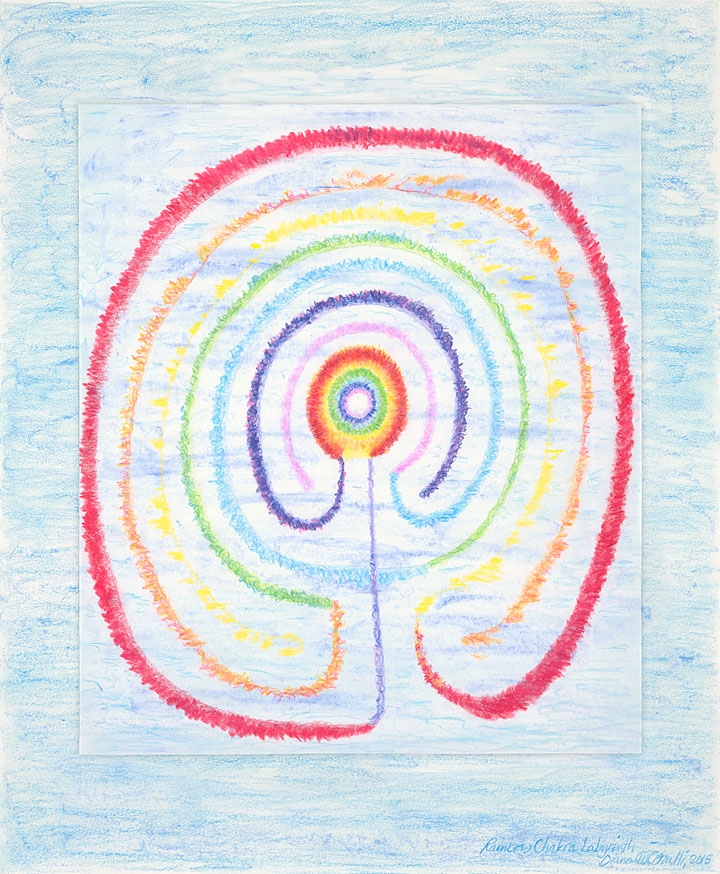 Rainbow Chakra Labyrinth
Diana Carulli's signed, Rainbow Chakra Labyrinth prints are produced with archival inks on 100% cotton, Hahnemuhle rag paper, with a hand deckled edge. Available at several sizes, unframed and framed.
Chakras One
Chakras One reminds us of our powerful, vitalizing energies as depicted in the ancient Indian system of the chakras, combined with forces of nature as beautiful as the rainbow.
Chakras Meet Isaac Newton
Chakras combine with the sounds of Isaac Newton' s color-music scaleThe sound of each color is subtly written within it.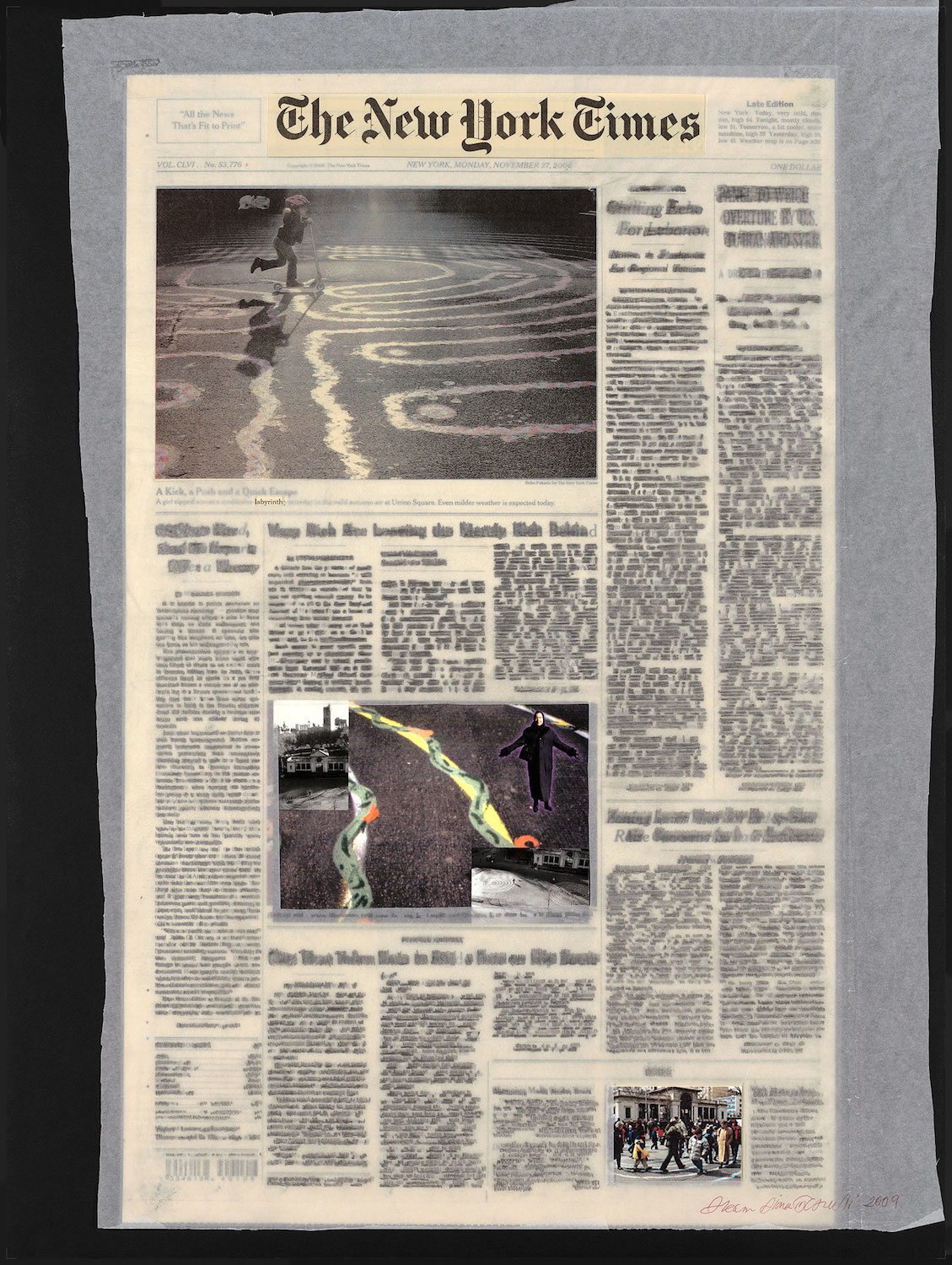 Dream
From the New York Times Front Page, collage, with and frottage for all letters except: d-r-e-a-m in sequence.